History of Custom Drywall
Custom Drywall's owner Will Carlson started his business out of his family owned grocery store 50 years ago. His operations originally occupied the back of Lu's Grocery. Will started out performing small residential projects with just taping. Once he expanded into the commercial drywall industry he hired Ray Kiminski to help supervise the man power and Dar Barron as his secretary to handle the day to day. Over the years Custom Drywall has added to the services they provide to not only drywall systems, but also metal stud framing systems, thermal insulation, lath and plaster, exterior finish systems, spray applied fireproofing, weather barrier systems, and scaffolding systems. Today the company employs the best field staff from Carpenters, Tapers, Plasterers, Lathers, Laborers and Tenders.
Custom Drywall began construction of their new office in 2002. Incidentally the property was part of a redevelopment project of the same neighborhood he grew up in. At the front entryway of Custom Drywall's office is one of the many "Lucy" characters that was part of the St. Paul Peanut Characters statues. At Lucy's feet is a bag of groceries, displaying "Lu's Groceries".
Custom Drywall has evolved from a small business into a thriving company with a reputation for excellence. This company has been built with a commitment to exceptional quality, value engineering service, loyalty to our employees and a strong partnership with our valued customers.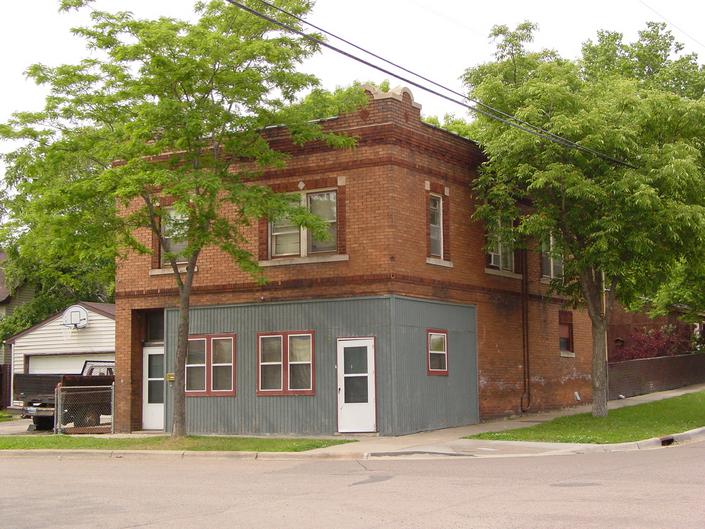 A message from the Owner…
Custom Drywall is proud of its reputation. It's something we have established with our never-ending commitment to quality and innovation. Since 1969, our cornerstone has been customer satisfaction. We work as a team to build relationships that are mutually beneficial and long lasting. Our employees are part of a family that has established Custom Drywall as a leader in the industry. We realize our success over the past 50 years is only the groundwork for further accomplishments.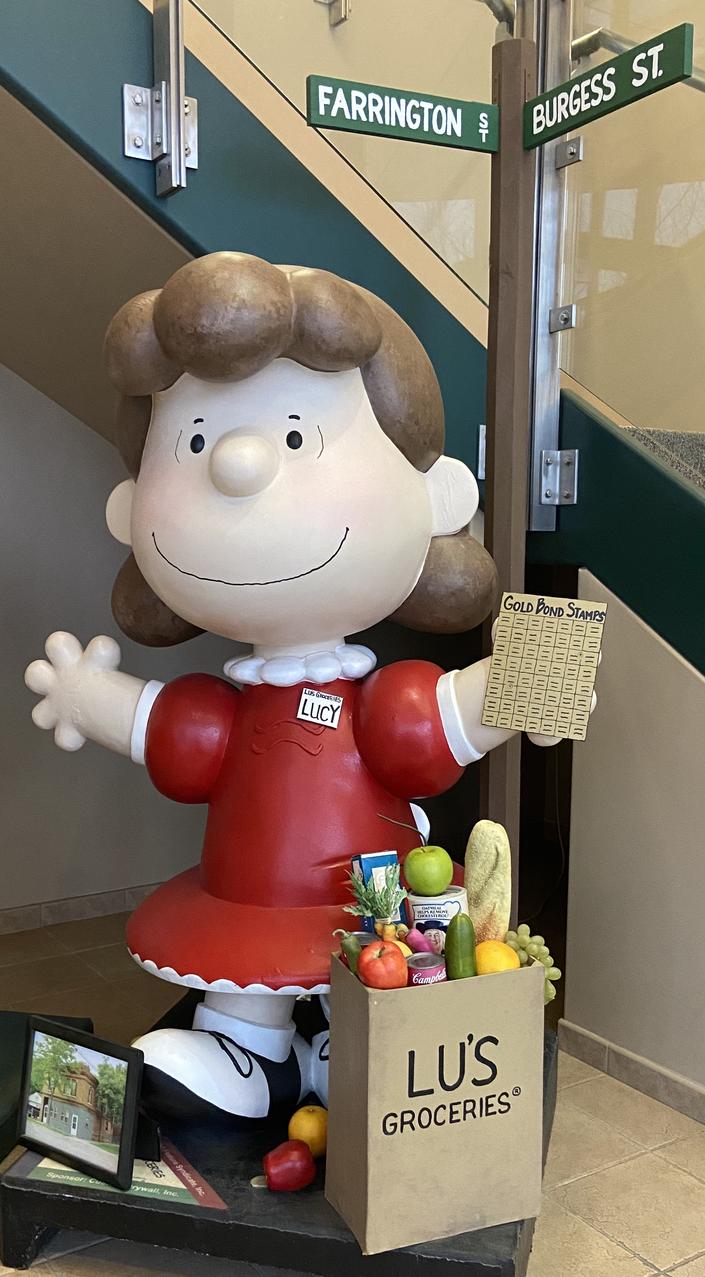 Leadership
Custom Drywall prides itself on having the best staff in the business.
Meet our exceptional team for yourself!
Left to Right
Back - Pat Ruettiman, Jason Kern, Rich Furry, Craig Pudas, Kevin Hanson, Kyle Scott, Greg Krieglmeier, Troy Carlson, Brad Sneen, Bruce Smith, Jason Heim
Middle - Mike Shupien, Dan Lynch, Troy Tomlinson, Todd Carlson, Steve Birk, Will Carlson
Front – Charlie Howe, Jennifer O'Leary, Kendra Lambert, Julie Carlson, Ann Breault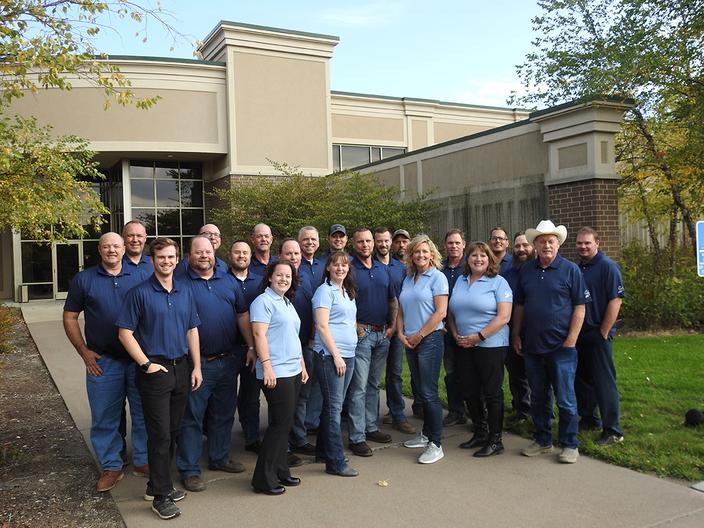 Interested in becoming part of the team?
Apply Now